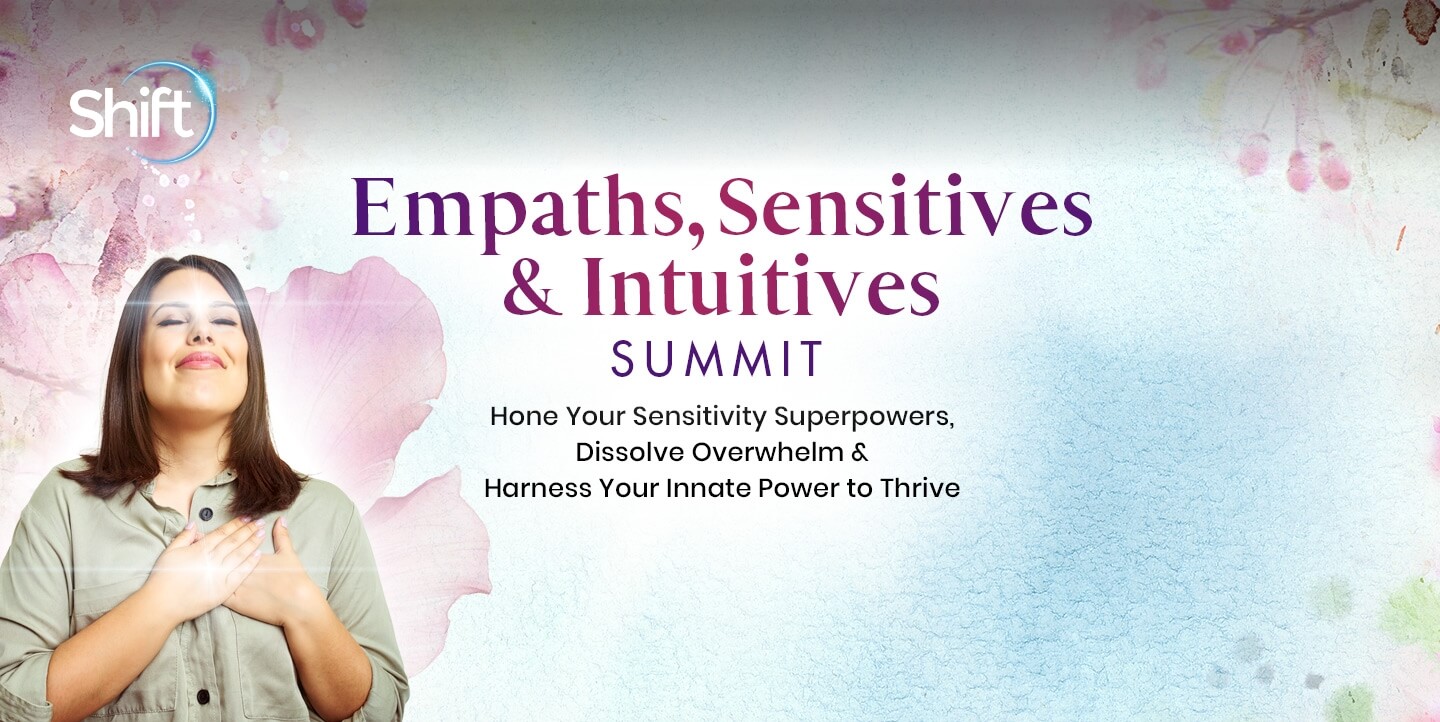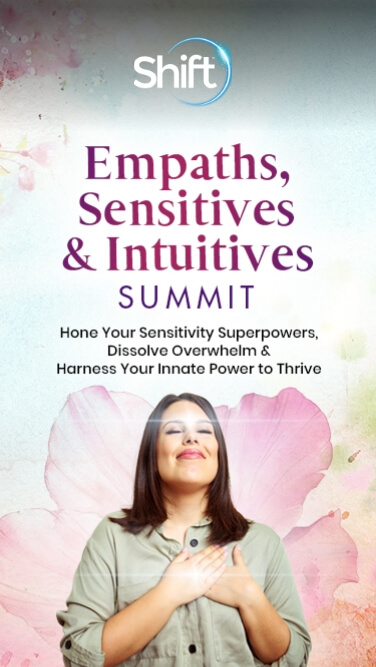 Thank You for Registering!
Please check your email for event details...
Thank You for Registering!
The live event is over. However, we've sent you two recordings from this amazing series — for FREE!
Here's What You'll Receive WITH YOUR UPGRADE:
The Empath Empowerment Collection 2022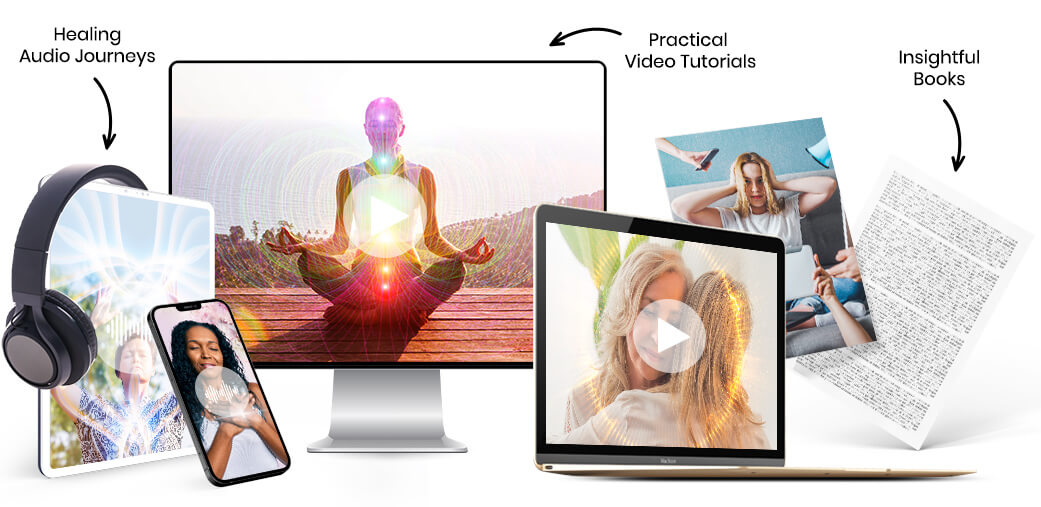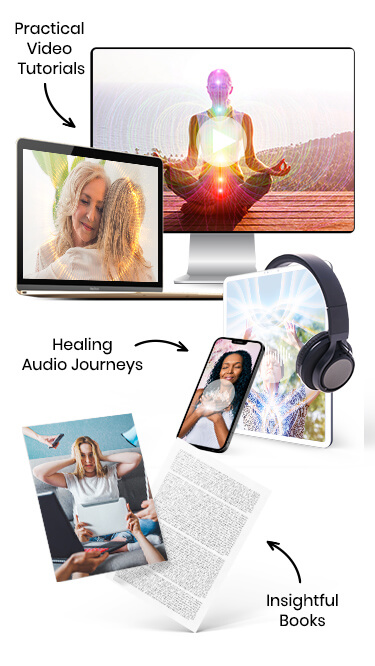 Unlock instant access to transformational grounding and centering exercises that are only available in the Empath Empowerment Collection 2022:
| | |
| --- | --- |
| | Streaming Videos of EVERY session in the 2022 Empaths, Sensitives & Intuitives Summit series — watch on any connected device |
| | Audio Recordings of EVERY session in the 2022 Empaths, Sensitives & Intuitives Summit series — listen on any connected device |
| | PDF Transcripts of each session — to refer back to, follow directions, take notes, highlight, and search for keywords |
| | Your BONUS PACKAGE of EIGHTEEN offerings includes an exclusive 90-minute practicum seminar, popular Shift course samplers, audio books, video meditations, and supplemental tools that will guide you deeper into your practice (already a $500.00 value!) |
You'll receive INSTANT ACCESS to these BONUSES when you act NOW: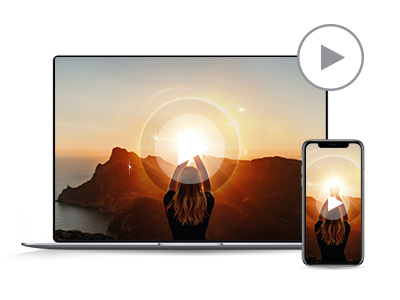 Your Sensitivity Superpowers
An Exclusive 2-Hour Master Practicum With Dr. Natasha Fallahi
In this exclusive master practicum created by Dr. Natasha Fallahi, you'll review six types of sensitivity — mental, emotional, physical, chemical, social, and energetic — and receive easy-to-use tools and simple hands-on techniques designed to shift the energy and imbalances associated with your particular sensitivity type. Bonus includes three potent daily practices designed to increase the efficacy of your sensitivity superpowers, plus a 2-page sensitivity quiz worksheet.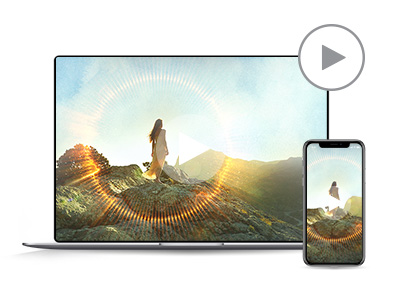 The Full Armor of God Activation
A 2-Hour Video Teaching Session With Alain Torres
During these times, it's important to know you are protected and able to shine your light fully — no matter what's coming up in your life, or happening in the world. In this 2-hour teaching session, Alain Torres will lead you through a very sacred activation called The Full Armor of God Activation. After receiving this potent upgrade, you will have a layer of profound shamanic protection, allowing you to move forward powerfully in life, with intention.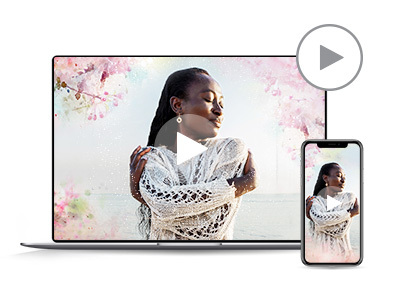 Understanding High Sensitivity: Tools & Resources to Thrive
A 25-Minute Teaching Video Plus Resources PDF From Julie Bjelland
In this informative teaching video from Julie Bjelland, you'll learn about the trait of high sensitivity, helping you to better understand yourself, and those in your life also living with this gift. Plus, you'll receive a downloadable copy of all her recommended resources to help you calm and balance your sensitive nervous system, sleep better, and improve your wellness.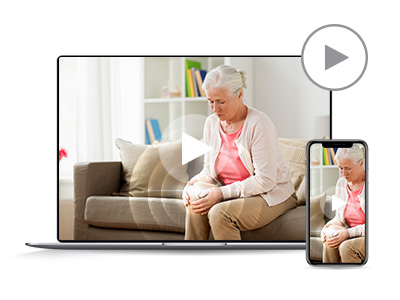 Discover the Hidden Reasons for Exhaustion, Pain & Mystery Symptoms
A 90-Minute Coaching Video With Debora Wayne
Enjoy this coaching session from Debora Wayne's private membership program The HighSpeed Healing Universe® Learn to shift into higher consciousness with greater ease, releasing tension, stress, and other people's pain by protecting your own energy boundaries — so you can go with the flow instead of fighting your sensitivities. Bonus includes practical tips and tools plus Debora's "Love Blast" guided meditation that will help you shift your vibrational frequency immediately to experience LOVE.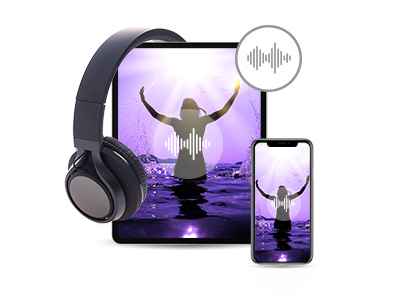 Awakening Your Spiritual Abilities
A 60-Minute Video & Meditation With David Gandelman
In this talk and meditation, you'll discover how to awaken and develop your spiritual and Intuitive gifts and shift energy inside to create big external changes and manifestations. Attune to your intuition, cultivate your psychic and energetic gifts, and find your own answers.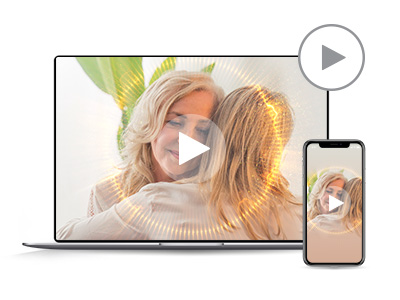 Sanctuary & Spirituality for Highly Sensitive People
A Video Teaching Session With Alane Freund
Alane Freund says that highly sensitive people need both sanctuary and spirituality in order to enjoy peaceful and productive lives, especially when the world is in chaos. Spiritual practice is one of the most important keys to designing a life compatible with the brain and nervous system of HSPs. In this video, Alane discusses the themes of sanctuary and spirituality, and shares actual tools, self-care practices, and techniques to help you develop and strengthen your own practice in these areas.
Ignite the Intuitive Power of Your Emotions to Heal & Transform Fear
3-Part Shift Course Sampler With Judith Orloff, MD
In these informative modules from beloved Shift faculty Judith Orloff, MD, you'll learn to distinguish between your energy and others' — so you can stop taking on the suffering of the world, suppressing your true beliefs, and shifting your energy. Experience a powerful guided meditation to embrace anxiety, listen deeply to your intuition, and experience this feeling as a powerful teacher when you access your heart's healing power.
You'll receive:
The Foundation of Emotional Healing — 4 Secrets to Empower Your Emotional Life
Facing Fear & Building Courage
Facing Frustration & Disappointment — Building Patience
Best of the Empaths, Sensitives & Intuitives Summit: Curated Sessions Package
5 Transformational Summit Sessions From the Evolved Empaths Summit Archives
In this curated collection of audio and video summit sessions (2019-2021) with Shift faculty and guest speakers, you'll find practical tools and hands-on exercises to enhance your ability to sense and utilize energy.
You'll receive:
HighSpeed Healing™: Eliminate Energy Drain, Strengthen Boundaries & Stay in Your Power!
with Debora Wayne (2021) - video
Being an Empath is Your Superpower!
with Anita Moorjani (2020) - audio
Repairing Energetic Boundaries Through Strengthening Your Sense of Self
with Wendy De Rosa (2020) - audio
Protection Strategies for Empaths and Highly Sensitive People
with Judith Orloff (2019) - audio
Enhancing Your Intuition Trusting Your Heart Living Your Soul's Destiny
with Christine Page (2019) - audio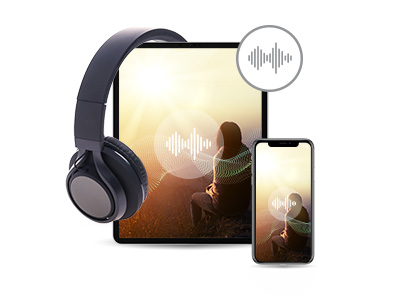 Experience Your True Self
A Guided Audio Meditation From Sarah Weiss
Empaths, sensitives, and intuitives will resonate with the high-frequency energies of this guided meditation plus conversation about the true self. Focusing on yourself is the way to physical, emotional, mental, and spiritual freedom. Sit in your heart and receive the love and light you give so freely to others. Your heart will guide your attention, give you strength, clear the confusion, and give you the confidence to stand up for empathy, telepathy, subtle energies, and the ascended human experience.
Protect Your Energy & Sharpen Your Psychic Senses
Guided Audio Meditations for Empaths From Lisa Campion
Please enjoy these two guided meditations for empaths, sensitives and intuitives. The first meditation Ground, Clear and Protect will guide you through a simple yet powerful energy management practice designed to help you get grounded, release any energy that you have picked up, and create a solid energy boundary for your protection. The Inner Sanctuary meditation helps you sharpen your psychic senses and gives you an opportunity to receive guidance from your higher self and your spirit guides.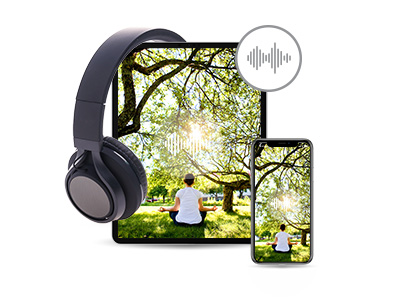 Relaxing Into Health
A 60-Minute Guided Audio Experience From Christine Page
This audio recording offers four guided imagery exercises that promote relaxation, recuperation, and spiritual connection:
Stress reduction to achieve rest
The importance of staying grounded
A reminder to play and find joy again
An immersion in healing energy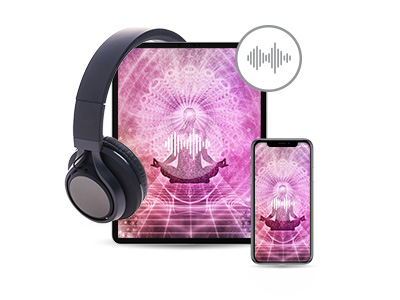 Taking Back Your Power
A Guided Audio Meditation From Wendy De Rosa
This audio meditation will support you in taking your power back from anyone or any situation that does not serve you. The connection may have served you at one point, but it also may have changed. This meditation will help you take responsibility for how, or where, or why you may have previously given away your power — enabling you to find your center, ground your energy, and re-establish your sense of self.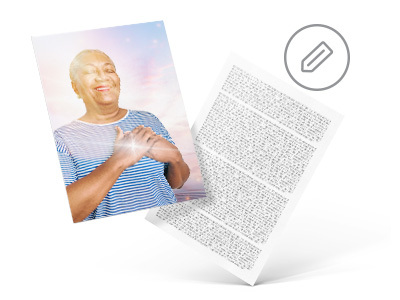 The HSP Guide to Processing Emotions
An Eguide From Melissa Schwartz
This quick reference guide helps empaths, intuitives, and highly sensitive persons (HSPs) to process emotions and shift thoughts. These questions and prompts will move stagnant energy and prevent feelings from getting stuck.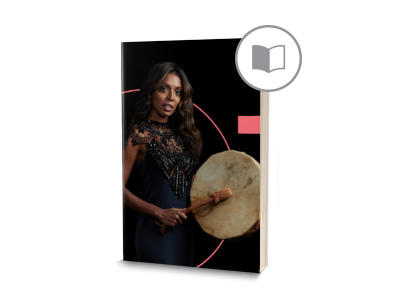 Meet Your Spirit Guides
An Ebook From Sheila Vijeyarasa
Connecting with your spirit guides is one of the most important steps in your process of awakening. This ebook explains why it is important to connect to your guides, the different types of spirit guides, and how you can connect with them. The self-reflection workbook includes activities and contemplations for you to let your creativity flow so you can nurture your connection with your guides.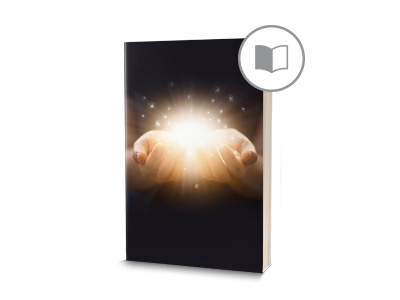 The 5 Pillars of Empath Empowerment
An Eguide From Dr. Michael R. Smith
In this handy little eguide, Dr. Michael R. Smith lays out the 5 pillars of empath empowerment that will allow you to become more grounded, raising your vibration so you'll experience more light. If you've been feeling stuck, addressing the imbalances in your life in each of these 5 areas will help you to experience more joy, flow, ease, and grace.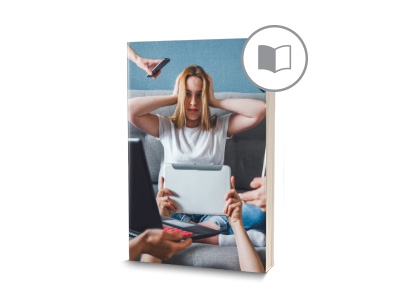 How to Design a Digital Detox for Empaths & Intuitives
An Ebook From Tracy James
As an empath or intuitive, your ability to focus, relax, and feel at peace in your daily life continues to erode as your consumption of media and time on screens increases. A digital detox allows space for restoration and reconnection with your inner guidance. Taking intentional breaks from technology allows space to rebalance the nervous system and cultivate clarity and genuine connectedness.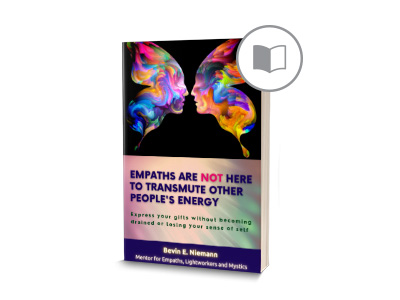 Express Your Gifts Without Becoming Drained or Losing Your Sense of Self
An Ebook From Bevin Niemann-Cortez
Empaths, Sensitives & Intuitives Summit co-host Bevin Niemann-Cortez shares practical tools to help you gain sovereignty over your energy field, giving you the power to consciously choose people, environments, and activities that nurture your sensitivity. While as an empath you will sense other people's emotions, you're NOT here to transmute other people's energy. In this ebook, you'll learn to hone the fine art of discernment, how to speak an empowered NO, and the nuances of your Personal Energetic Baseline™.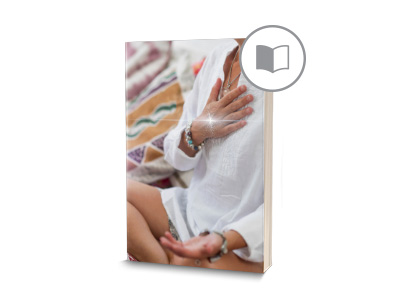 Empath's Field Guide
An Ebook Excerpt From Signe Myers Hovem
Signe Myers Hovem wrote her recently published book The Space in Between: An Empath's Field Guide to help sensitive and empathic persons identify, know, and embrace their sensory nature. This excerpt from her book shows how to determine your "signature sensory" response as a true empath. She emphasizes that understanding who you are requires a level of self-awareness… accepting who you are requires a level of self-respect.. and being who you are requires a level of self-care.
You'll receive ALL of these bonuses PLUS ongoing access to the video and audio recordings and transcripts of every series session — empowering you to embrace your gifts, raise your vibration, cleanse and protect your energy field, and function more effectively.
With the Empath Empowerment Collection 2022, you'll find life-affirming wisdom from the 2022 Empaths, Sensitives & Intuitives Summit series experts and the modalities they use to help you step into your power.
Discover Transformational Techniques and Potent Practices to Turn Your Sensitivities Into Superpowers
Are you highly perceptive and uniquely attuned to what's happening within you and with other people, and also to the energy and impending shifts within your environment and in the situations around you?
Are you adept at reading people and situations beyond just surface-level impressions? If so, you may identify as an empath, a highly sensitive person (HSP), or intuitive.
If you're a true empath, you can actually feel the emotions of other people in your own body…
… and with such fluid boundaries, you often wind up taking on the pain and stress of those around you.
Until you learn how to turn your intuition on and off, and use your intuitive gifts to be of service, they may feel like a burden and even make you ill. Even digital energies can knock you off center.
You may be surprised to hear — even though you consistently feel overloaded by the barrage of disparate energies coming your way from family, friends, your workplace, and even from your community and society at large — that your sensitivity is actually a gift and a powerful ally!
Imagine how your life could change once you've learned how to release anxiety, depression, mental imbalances, and sleep dysregulation — and integrate your sensitivities by mastering the ability to establish firm boundaries and totally trusting your intuition.
Or, maybe you've already learned to protect yourself by not giving so much of your energy to others, yet you know you need to refine your empathic skills to optimize your life path — and help others optimize theirs.
With the Empath Empowerment Collection 2022, you'll be inspired, enabled, and fully equipped to harness the empowering strengths of your sensibilities by leveraging your perceptions, inner knowings, and "feeling" gifts as the superpowers they really are!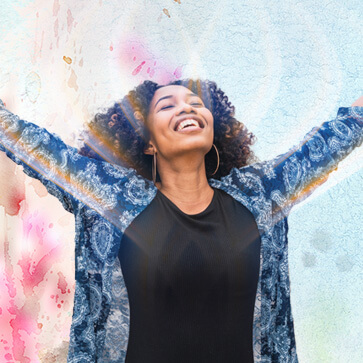 With this invaluable resource you can turn to time and again, you'll discover:
Here's What You'll Receive:
The Empath Empowerment Collection 2022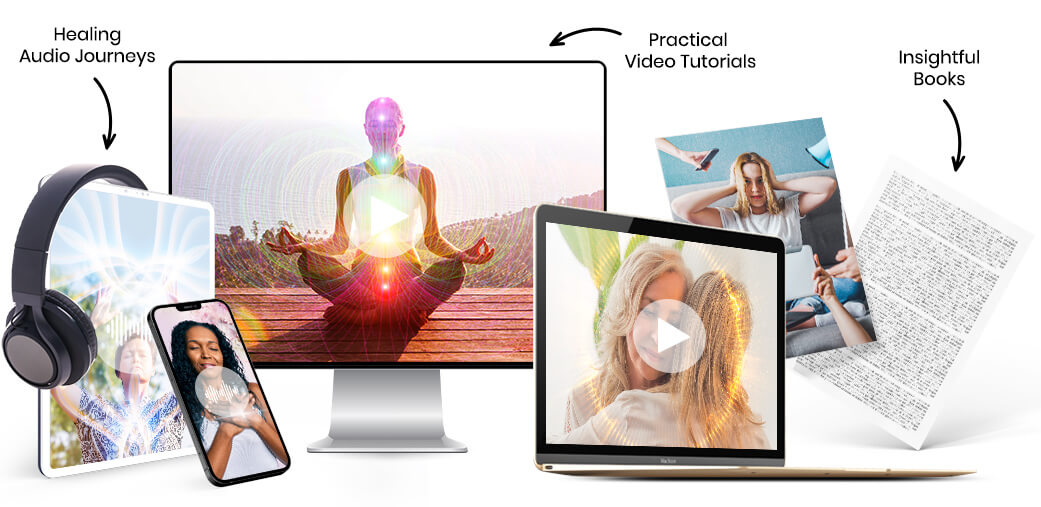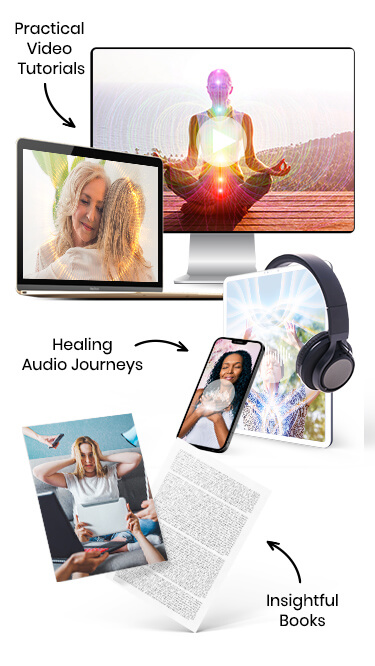 This package gives you the opportunity to receive INSTANT and ongoing access to:
OUR 100% GUARANTEE MEANS NO RISK TO YOU!
When you upgrade today, your purchase is backed by our complete money-back guarantee. If for any reason at any time within 30 days you decide the Empath Empowerment Collection 2022 is NOT right for you, just visit our Customer Service Center and request a refund. We'll cheerfully refund your payment in full within five business days.